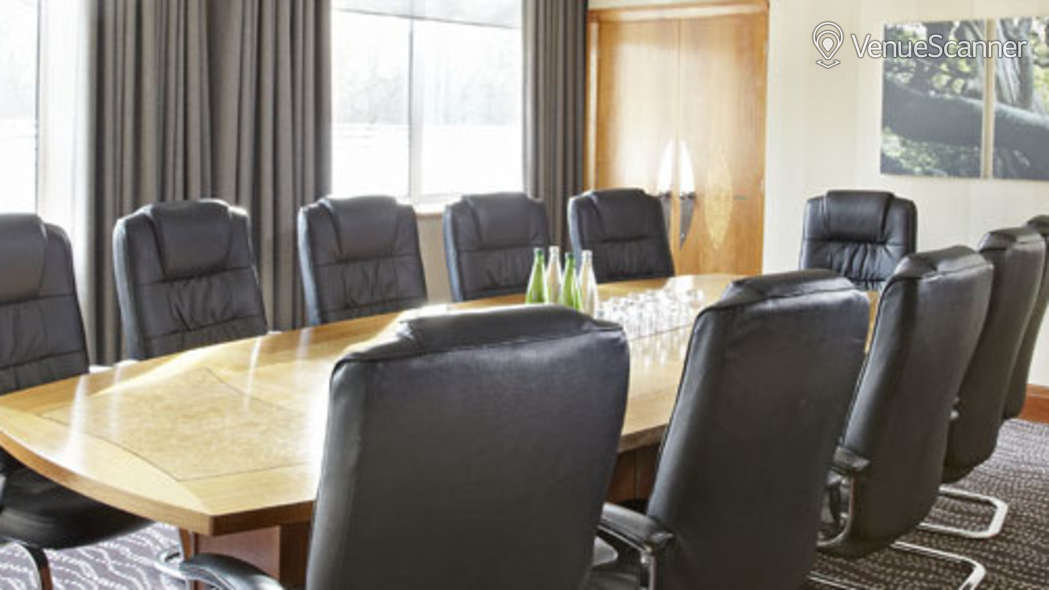 Thistle Kensington Gardens
Hospitality Inn Bayswater, 104 Bayswater Road, London

Hire
Thistle Kensington Gardens
Hospitality Inn Bayswater, 104 Bayswater Road, London
Hosting since Sep 2016
Typically responds within 17 hrs
A
Capacity and Layout
Amenities
Disabled access
Air conditioning
Lectern
Stage
Cloakroom
Print/Scan/Copy
About Thistle Kensington Gardens
Ratings & Reviews
Honestly, at first there were no noticeable issues. Until time for checkout came...it so happened that I overslept and missed my alarm (long business week) so I could do checkout on time and I explained the situation, though while doing checkout although someone from reception was understanding when I got down and could let me off this time, when I got there in the end I had to pay the amount anyway. Yet, what irked me most was the employees' blatant rude and unnecessary, unprofessional behavior / remarks saying "that person thinks they own the room and can stay as long as they want" and while their own card and contactless payment were not initially working- not my card because it worked fine for other places, it is a UK one as well - they even dared add if I did not have £40 to pay for the fee in an arrogant tone which at the end left me reasonably upset because what kind of behavior is that to have with your clients????? In the end, got out and paid the fee, left them with a piece of my mind. The rest of the staff - cleaning and maintenance - seemed alright, but the reception was downright unprofessional, rude and condescending.
GOOGLE REVIEW
Honestly, the hotel itself isn't bad - standard size, nice views for a 2-bed suite. The reason I'm writing this is because the hotel erroneously double-charged me for my stay and I've spent 2 months getting the runaround from various folks there. I booked my stay through a third-party site and prepaid in full. When I checked in, the hotel took my credit card for what I thought was a hold (I asked and the reception clerk sort of waved it away) - no receipt or anything. When I came home, turns out that they actually charged me again for the full stay. I contacted the booking site, where I was assured (by email) that they had solved this with the hotel and I should call them and provide my credit card details for a refund. That kicked off a revolving door of various hotel staff (at least 4) who would hear my tale, assure me that a refund was on its way (sometimes with timelines, like "you'll see it within 10 business days"), and that I would receive an email confirmation of our conversation. Emails never came, and neither did my refund. At this point, I'm exploring options with my credit card company. Thistle processed my reservation from the third-party site (that ONLY takes prepaid reservations) fine, but somehow didn't know that I had already paid in advance? And now, somehow can't issue emails or refunds? There is something sketchy going on with this place.
GOOGLE REVIEW
For Americans traveling to London … here's the good and the transparent about Thistle Hyde Park … the staff is truly wonderful. Terrific breakfast. Very clean hotel. Located across from Kensington Palace. Super safe area. The real problem is … the room space! It's brutally small. Absurdly small actually. If you've ever traveled in Europe, that's very normal to have small hotel rooms when compared to what you're used to in America. European rooms are just small as a standard. Even for "upgraded rooms" you're typically going to be shocked if you're an American. However, I've been to Manhattan NYC and those rooms are small, but these at Thistle are even worse in that specific area. It felt small even by UK standards. There's literally barely any room to turn around if standing near your bed. I was constantly having to be mindful of not running my feet into bed frames, or the tiny office chair they give you with a tiny table. If you are traveling with a spouse, forget it in terms of any space to put your bag. There's literally NO place to lay your bag. I mean none! You have to put your bag on the bed to open it. Then stack it on the floor … only to be left to step over it to move in the room. There's maybe 8 inches of space on each side of the sink to put your dop kit. All in all, the rooms are not cheap, and for what you pay, you should expect far more in terms of space. The staff and cleanliness is terrific, but honestly, I'd never stay here again just the sake of feeling like you were in a cocoon!
GOOGLE REVIEW
Cancel within 48 hours: VenueScanner guarantees 100% refund of first deposit on payments made through us. Up to £500 maximum.