We know what you're thinking, 'it's not even summer yet!' but, in the events business, you're already slightly behind the curve. Here are the best Christmas party venue ideas and why you need to start booking them now.
Don't stress though, because there's still time to organise the perfect festive event – if you act now! Planning your annual Xmas party should be a fun task, so it's time to ensure your event's success by getting the ball rolling sooner rather than later. Here are 3 fantastic venues and the 5 reasons why you need to book your Christmas party venue now.
The 4 Most Popular Christmas Party Venue Ideas in the UK
If there are some spaces that need to be booked early more than others it's these spaces – the best Christmas party venues in the UK. Get your hands on these Christmas party queen bees in London, Manchester, and Liverpool before anyone else has the chance to.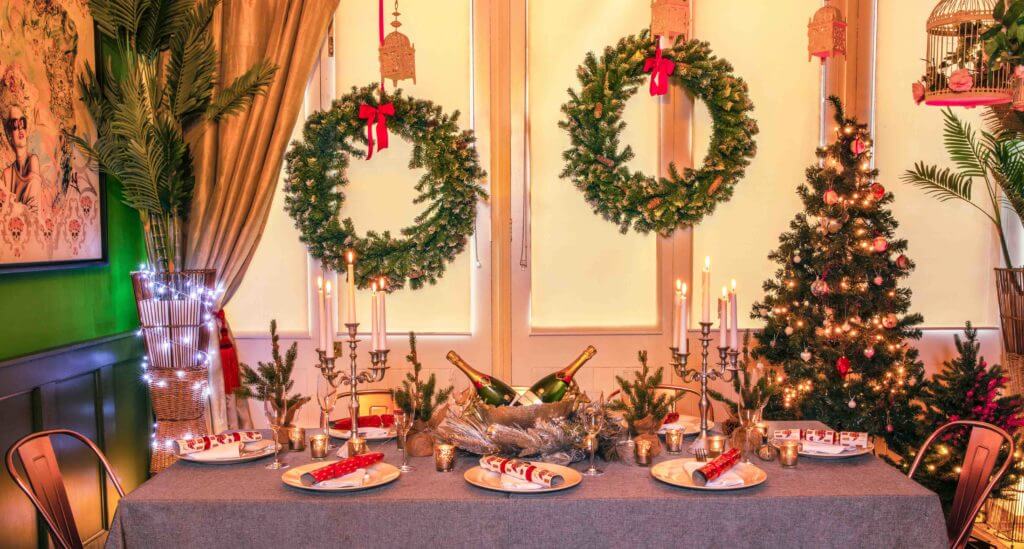 Meet under the Christmas tree for canapés at The Little Blue Door. The team over here go all out and add festive decorations throughout the venue, making it an ideal place to host your company Christmas party. Enjoy roast turkey with all of the trimmings for a sit down dinner or dance the night away with your colleagues.
Capacity Up to 250 standing
Price From £2000 min spend
Closest Station Parson's Green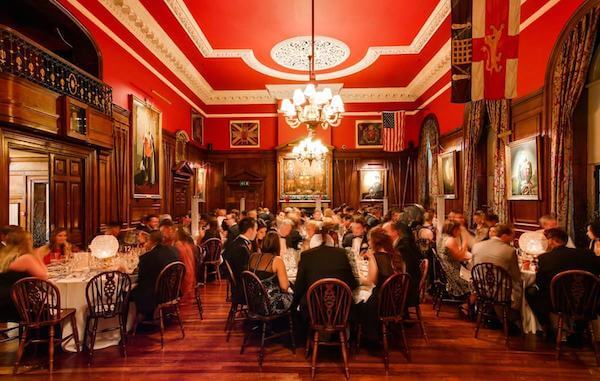 Truly a legendary London venue, The Hac is the space for you if you're looking to host a memorable Christmas bash in the city. Invite everyone you know to an unforgettable night at this 18th century institution. This is a given if you're looking to impress with your London Christmas party venue.
Capacity 250 standing in the Long Room
Price £3300 per day for the Long Room
Closest station Old Street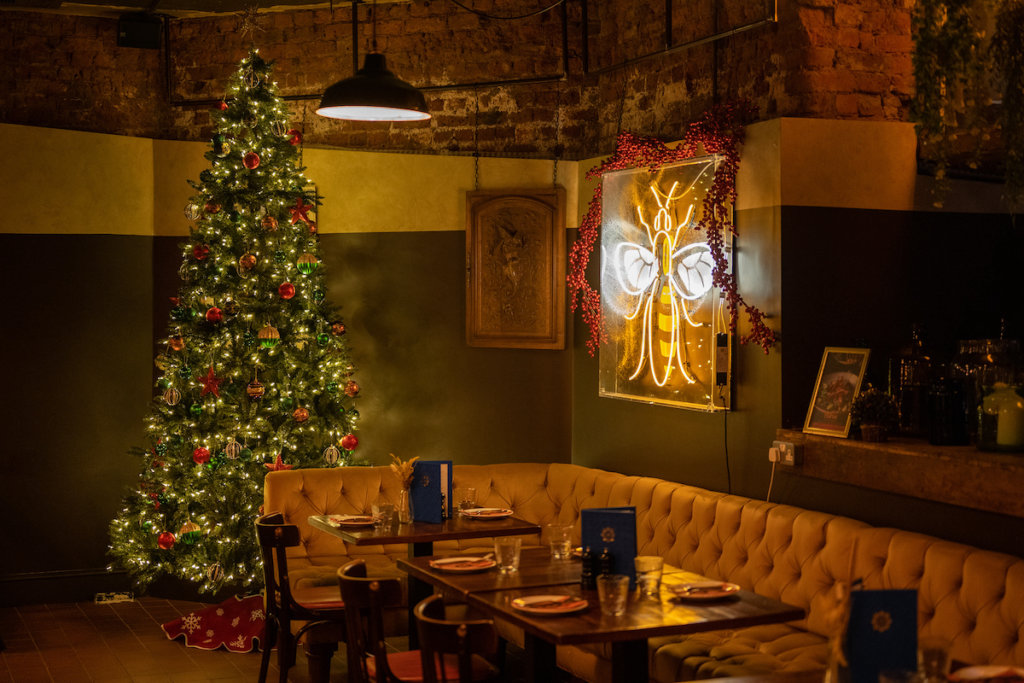 Habas Bar and Restaurant is a warm and welcoming Christmas party space in Manchester that also happens to be a popular Christmas party venue. Not necessarily the most traditional choice for Christmas but still with plenty of festive decorations and friendly staff that'll keep the mulled wine coming all night.
Capacity 25 in the Private Dining Room
Price Price on asking
Closest station Deansgate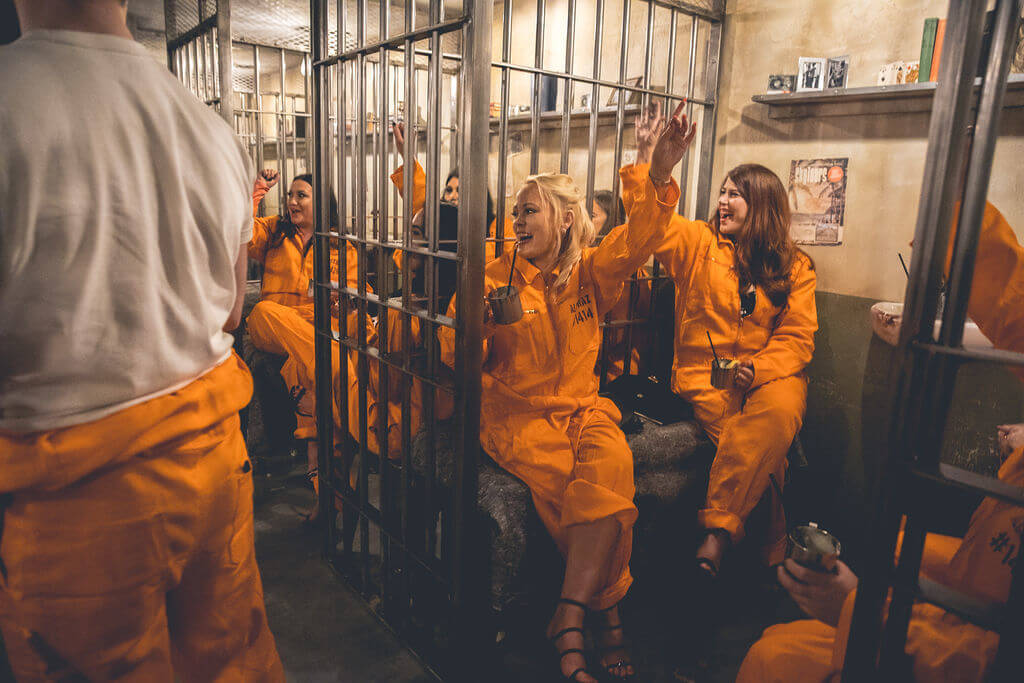 This is definitely not your standard Christmas party venue, but you're in for a fun time at Alcotraz. Immerse yourself in a fun one-of-a-kind experience and enjoy personalised cocktails and cocktails while hanging out in your own cell. Don't wait to book this not-so-well-kept secret if you're celebrating your Christmas party in Liverpool this year.
Capacity Up to 55 People
Price From £37 per guest
Closest station Liverpool Central
5 Reasons to Book Your Christmas Party Sooner Rather Than Later
It's time to present the main reasons why you should get going with the Christmas planning right away. We promise you you'll be convinced after reading this.
1. You'll get a wider choice of dates
Xmas venue availability can be tricky, especially as we inch closer and closer to December. Make sure you don't get stuck with November or midweek dates and book your Christmas party venue now. You don't want to get stuck with a second-rate venue because your chosen space wasn't available during the mid-December peak, do you?
2. You'll have your pick of the venue crop
On that note, we'd just like to emphasise how much more variety there is when it comes to Christmas party venues in September than there is in December. You'll kick yourself for leaving things too late when you're scrambling to find a suitable space in November. Make sure you get into gear and tick things off that planning checklist sooner rather than later.
3. You'll be able to start planning
Here at VenueScanner, we make venue search, discovery, and booking easy. That way, you can invest more of your valuable time on the fun bit: planning the perfect Christmas party. From the invitations to the music now's the time to really let your creativity run wild. Just take a look at our guide to unusual Christmas party themes if you're short on inspiration.
4. You'll give your employees something to look forward to
The time between September and December and be a little bit of a drag. Give everyone a reason to get excited and boost productivity with the promise of a big Xmas knees-up. Can't wait until December to boost the team morale? Read our blog on team away day activities in London to help plan a fun-filled company day out.
5. You'll have time to work out the budget
Scrambling for caterers, decorations, entertainment, and lighting really doesn't put you in a very good bargaining position. Go into negotiations with your suppliers feeling confident as high supply and low demand give you the upper hand. Still struggling with the party finances? Take a look at our post on Christmas party ideas for startups. There are plenty of options for those of you who can't afford to fund a big Xmas blowout – just make sure you give yourself enough time to work it out.
---
Now that you know what to book and why you should book it asap it's time to get going. Browse the many options of unique venues to find your favourite.